Costco is selling a set of Lodge cast iron skillets for $36.99. The skillets come in 10.25-inch and 12-inch sizes. I started using the 12-inch one at first, but switched over to the 10.25-inch skillet just because I had a lid that fit that skillet perfectly.
For quite some time, I've been thinking of getting a cast iron skillet, but avoiding it at the same time. My concerns were about the (1) weight, (2) bare handle, and (3) maintenance.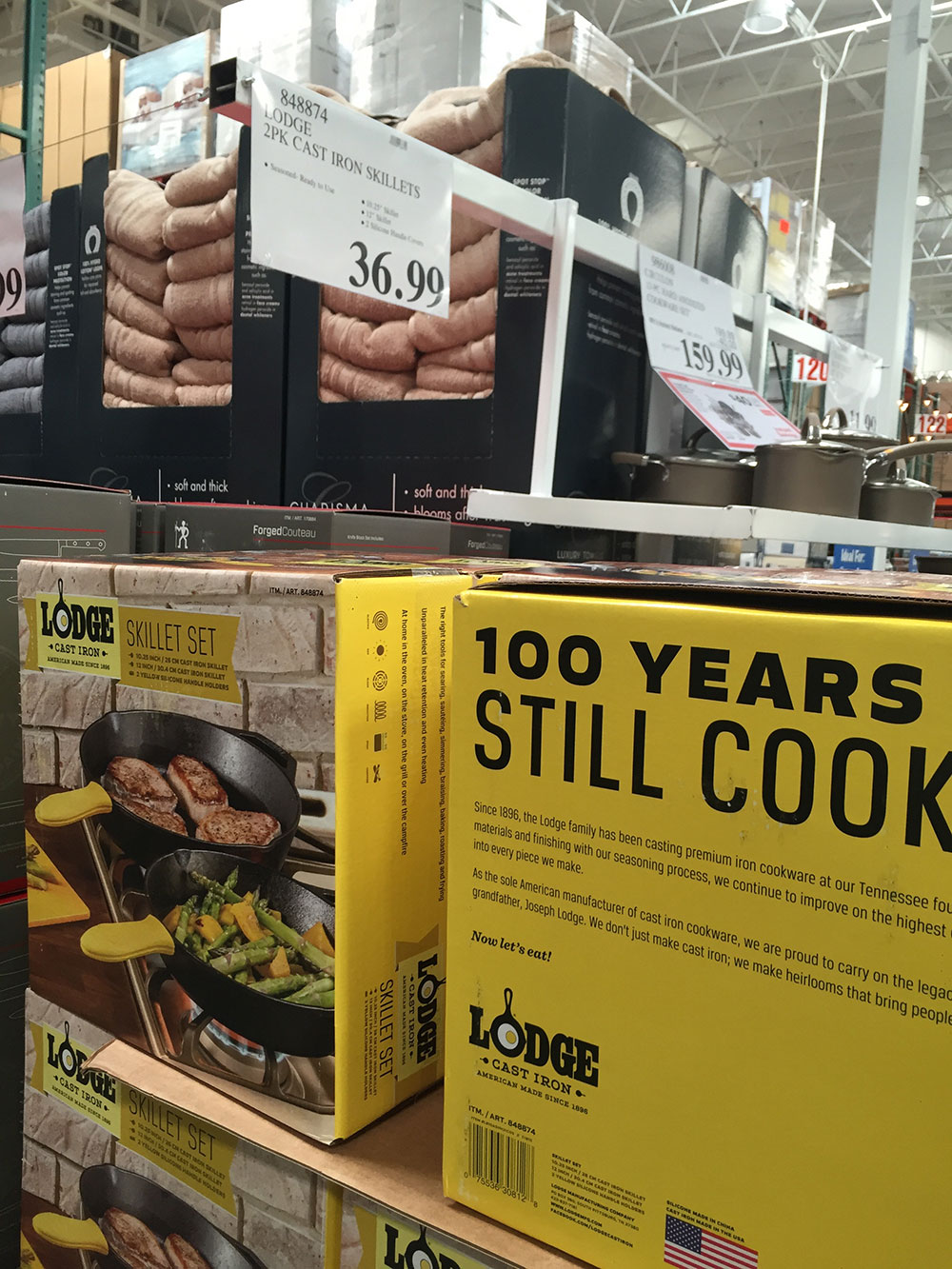 In terms of weight, I don't find using the skillet to be too strenuous. I leave it on the stove top, and don't touch it too much while cooking. As for the bare handle, Lodge included two silicone handle holders. However, I did see some heat damage to the silicone handle holder after one week of use.
As for maintenance, the skillet comes preseasoned. The pan isn't too difficult to clean and adding a light coat of oil after cleaning has been sufficient so far.