Our local Costco has started stocking pistachio gelato. I'm pretty sure that it is a permanent item because I've seen it in the warehouse for a few weeks now. The first time I saw it, I bought two containers because I wasn't sure if it would be there the following week. Some items, like the much beloved pog, I've only seen once in the warehouse.
Anyways, the gelato comes from Italy, and sells for $9.99 per 2.2 lbs container.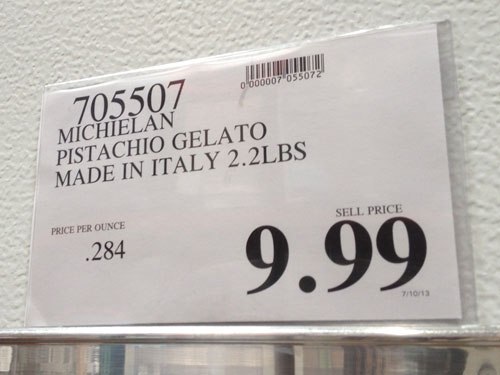 The pistachio gelato is absolutely delicious, if you like pistachios. Costco also carries a lemon sorbet and mango sorbet by Michielan as well. However, without the cream (and accompanying calories), the sorbet just lacks the indulgence that gelato offers.