For a long time, I wasn't sure if the manufacturer's instant rebates at Costco were true discounts. After some tracking, I've concluded that they are. So, when I see a temporary discount, I usually stock up on that item.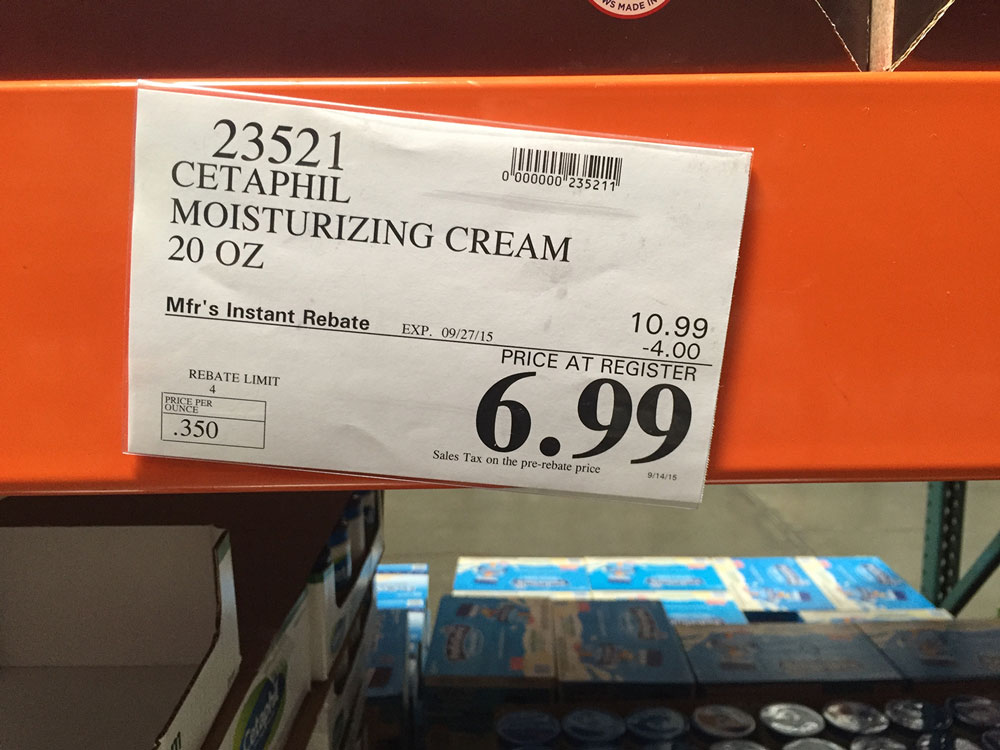 Now back to the Cetaphil Moisturizing Cream. Last year, Costco was selling the same item for $11.49 – $4.25 = $7.24. A year later, the original price has dropped 50 cents, but the manufacturer's instant rebate was reduced by 25 cents, leaving a net savings of 25 cents.
I am always pleasantly surprised when prices go down.