The Anji Mountain Bamboo Chair Mat from Costco is my latest attempt at protecting the hardwood floor from the office chair.
The first experiment involved a carpet runner that slid around and wasn't quite large enough. After the first experiment failed, I tried a plastic floor mat. The shelf liner kept the plastic floor mat anchored in place. But dirt would get trapped under the mat, and the plastic floor would move around just enough that its abrasive presence would be noticed.
I'm hoping the felt-backed bamboo floor mat is the answer. No Amazon Prime when ordering through Costco, but the delivery was within a few days of the order.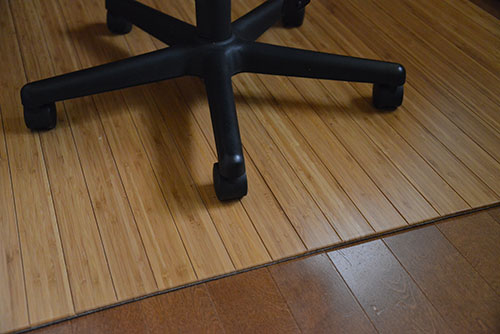 The 48″ x 42″ mat comes in natural or dark cherry for $99.99. If the mat holds up, I'll switch the remaining plastic mats over to the bamboo chair mats.