Summer is a great time for corn. Every week, I buy 10 ears of the freshest corn for $6.00 from the Mountain View Farmers Market. The yellow corn is the sweetest, but the white and the bi-color corn are delicious as well. Unfortunately, during the week, I have to turn to the canned corn stored in the pantry. Not as fresh and sweet as the corn from the Farmers Market, but it's corn.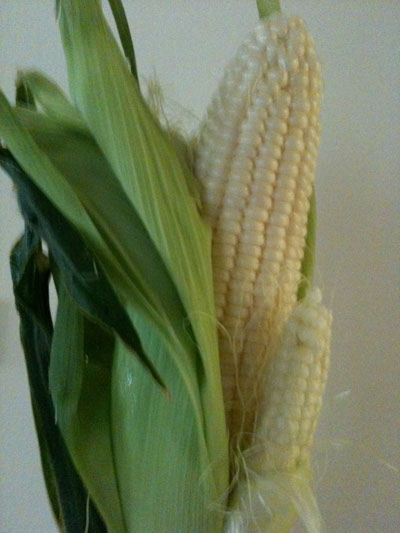 Even the mutant corn is sweet. However, the extra appendage was worthless.
Piazza's sells a 15.25 oz of S&W Whole Kernel Corn for $1.69.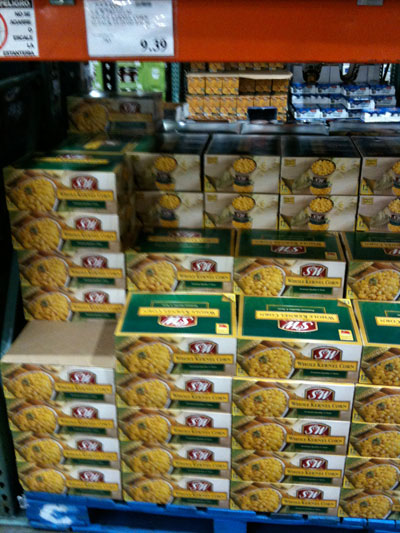 Costco sells 12×15.25 oz cans of S&W Whole Kernel Corn for $9.39, or $0.783 per can, which is less than half the price at Piazza's. And, those 12 cans have quite a shelf life, so buying a 12 pack makes sense if you enjoy corn. I really wish Costco will sell cream style corn. That goes well with everything.