I have never been a fan of mandolines. Pushing food across a sharp blade seems a bit too treacherous for me. When I heard about the OXO Good Grips Julienne Peeler, I wanted to give this kitchen tool a try.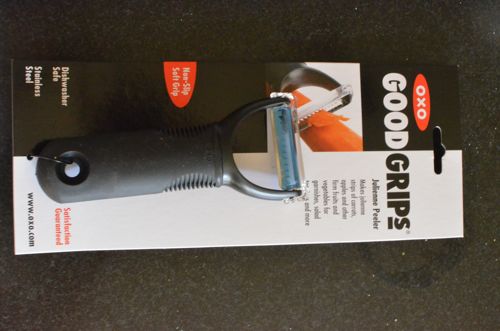 I love the OXO Good Grips Vegetable Peeler because it sits so comfortably in my hand. The Julienne Peeler is about the same size, but shorter.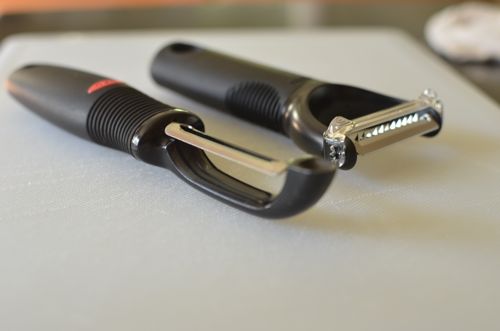 Step 1. Peel a carrot with the Vegetable Peeler.
Step 2. Run the Julienne Peeler over the carrot. I used a fork to anchor one end of the carrot to the cutting board. The Julienne Peeler handled the carrot with ease, but as I reached the end of the carrot, the Peeler had a tendency to clog. The Julienne Peeler worked great on long objects, like carrots. For a short nub of ginger, I found it difficult to produce enough julienne ginger to make it worthwhile before the jamming problem cropped up.