A number of factors come to mind when the needle of the fuel gauge starts edging towards the empty mark. Of course, I prefer the closer gasoline station to the one farther away. I also prefer the lower cost station from a major brand of gasoline. Finally, I've timed the pumps and know that the Shell station dispenses gasoline faster than the Valero one.
But, today, the choices were between Valero and ARCO. I first pulled into Valero, but all the pumps were being used. Not wanting to wait, I headed across the street to ARCO. For regular unleaded, ARCO was selling it at 3.959 per gallon while Valero was selling it for 4.059 per gallon. From experience, I knew that ARCO did not accept credit cards and imposed a fee on debit card usage. The precise amount was 35¢ per transaction. So the quick calculation was that after 3 ½ gallons, I should be better off at ARCO despite their debit fee. Not a problem since I had to fill almost the entire tank.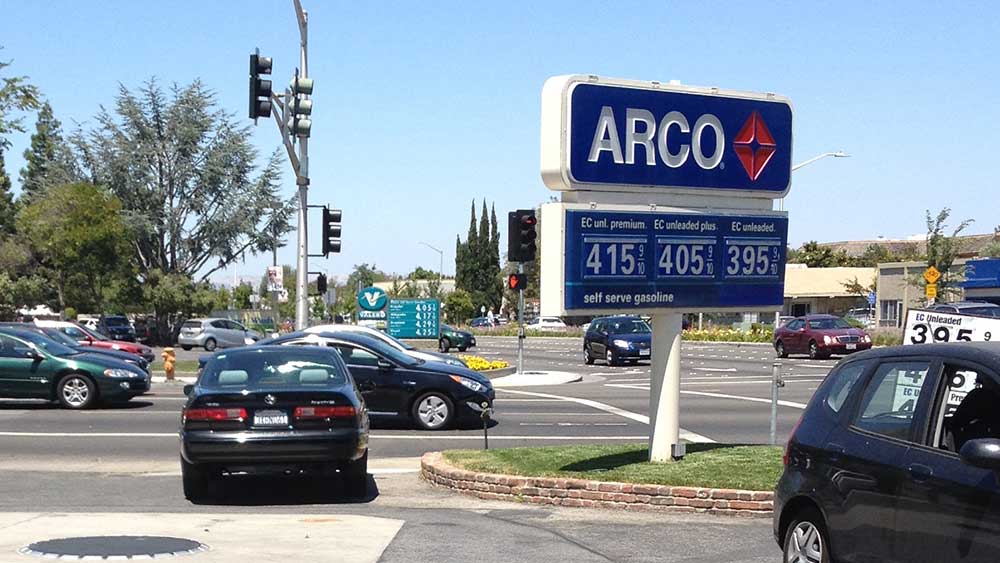 I ended up purchasing 16.538 gallons of regular unleaded gas at $3.959 for $64.57. Add the 35¢ debit fee and the grand total was $65.82.
If I purchased the same amount and type of gasoline at Valero, the cost of 16.538 gallons for $4.059 is $67.13. At first glance, ARCO is saving me $1.31 for the fill-up. However, I would not use a debit card at Valero. Instead, I would use a credit card like American Express Blue Cash which rebates 2% of gas station purchases. Including the rebate, the total cost drops to $65.79, or 3¢ cheaper.
So, paying for gas at ARCO with cash secures the lowest cost. However, you have to carry around quite a bit of cash just to top off the tank. The days of 79¢/gallon gas and a $20 fill-up are long gone. The next best option is a regular station with a 2% cash rewards credit card, which slightly edges out the ARCO debit card choice despite the 10¢ per gallon spread in gas prices due to the debit card fee.