I first discovered Wang fresh noodles at 99 Ranch Market. The noodles come in three varieties, udon (thick), knife-cut (flat), and somen (thin). My favorite are the thicker udon or knife-cut noodles. Now, 99 Ranch is not exactly the Asian Whole Foods.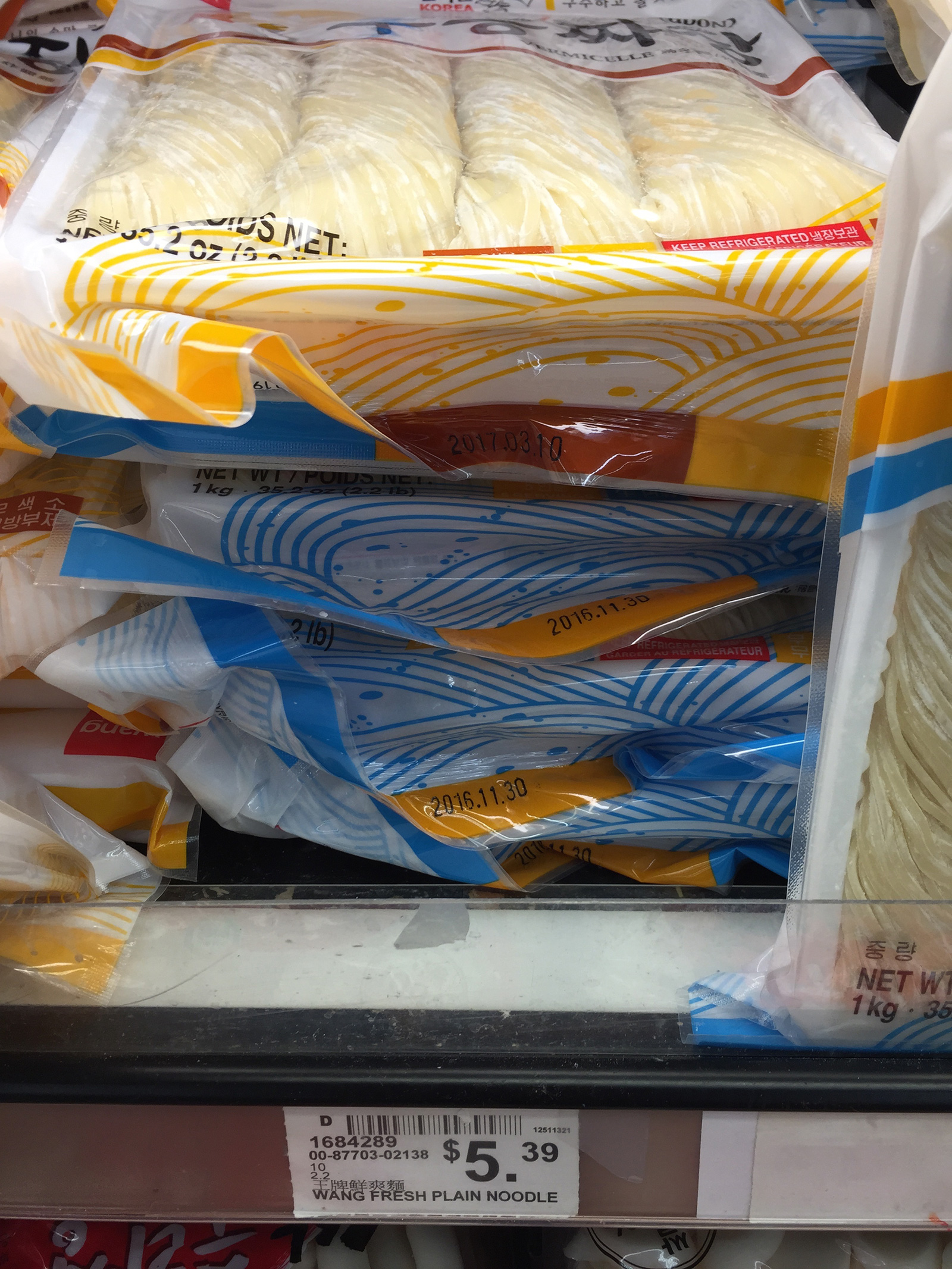 So, imagine my surprise when I discovered that the Korean supermarkets (i.e., Galleria and Hankook) were selling this same brand of noodles for less. Much less. $2.99 instead of $5.39. I would expect that supermarkets would have a 10-15% price difference on certain items, but for 99 Ranch, of all places, to charge 80% more was quite shocking!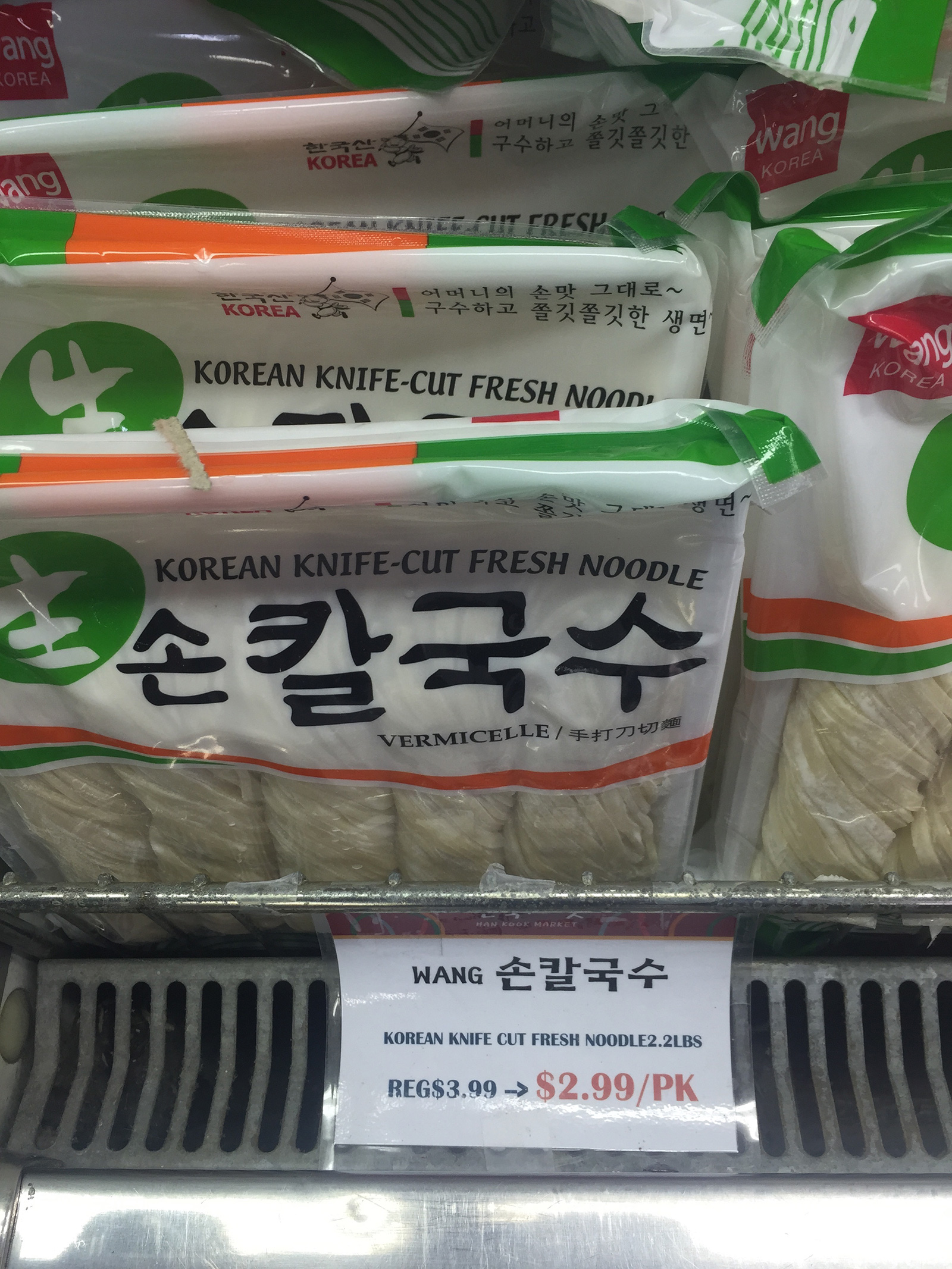 Ever since I discovered this, I have been checking noodle prices every time and this price disparity is quite consistent.