Another Target v. Costco showdown. This time, Target is having a sale!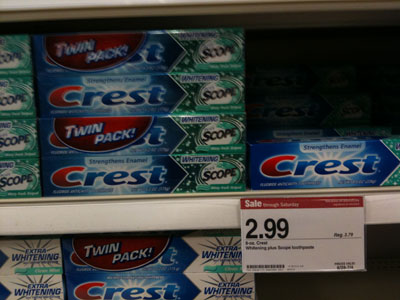 Target sells an 8-oz tube of Crest Whitening plus Scope toothpaste for $2.99. Regular price $3.79. Is this sale item a bargain or not?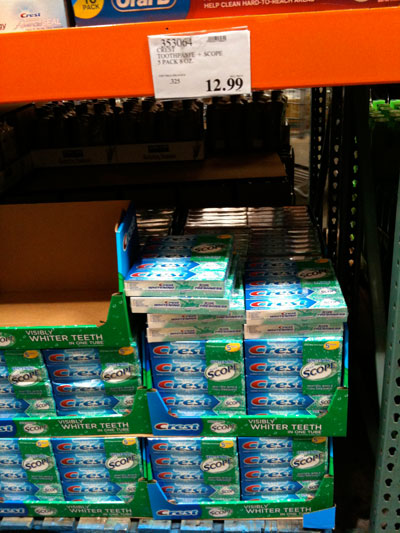 Costco sells 5×8-oz. tubes of Crest Whitening + Scope toothpaste for $12.99. If you buy 5 tubes from Target, the sale price is $14.95 while the regular price would have been $18.95.
So, even when Target has a product on sale, Costco's regular price beats it, but only by $1.96 provided you are willing to buy in bulk.