I've been considering GelPro Chef's Mat as a replacement for the carpet runner I've been using in the kitchen. The carpet runner was relatively inexpensive at Costco, but it had been consistently getting dirty and may have made one too many trips into the washer such that the rubber back has started to break down. Not good.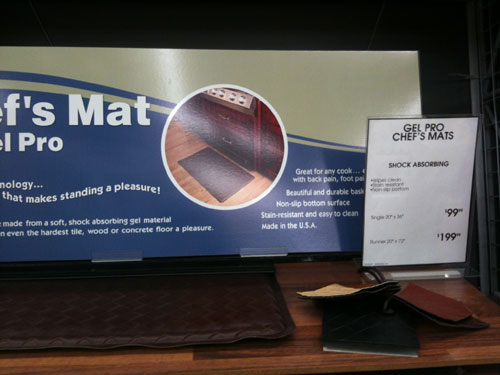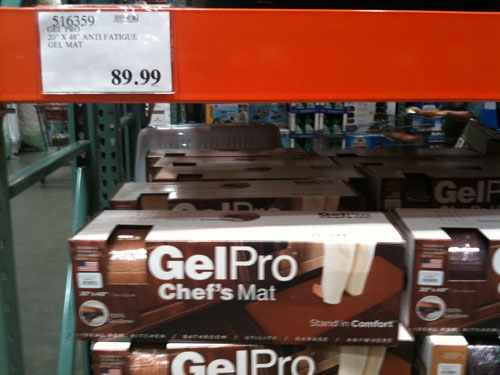 >Anyways, Costco sells the 20″ x 48″ GelPro Chef's Mat for $89.99. Bed Bath & Beyond was selling the slightly shorter 20″ x 36″ GelPro Chef's Mat for $99.99 and the longer 20″ x 72″ GelPro Chef's Mat for $199.99. Amazon sells the GelPro Mat
in a variety of sizes and colors, but I just noticed that the reviews are a bit uneven.