A while back, there was some controversy over Amazon's price check promotion. The assumption in all the complaints is that Amazon offers the lowest prices and that bricks and mortar stores simply cannot compete. That is not true.
Lately, the weather has been blazingly hot. So, I was thinking ice cream during a recent visit to Costco.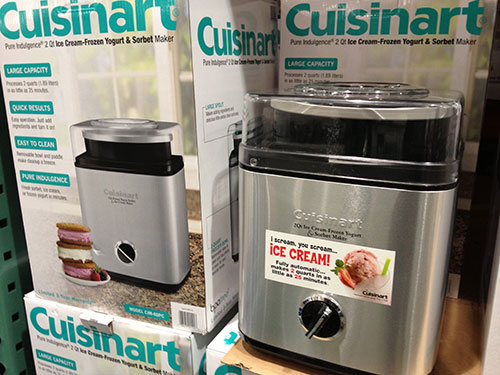 Costco was selling the Cuisinart Pure Indulgence Ice Cream Maker for $39.99.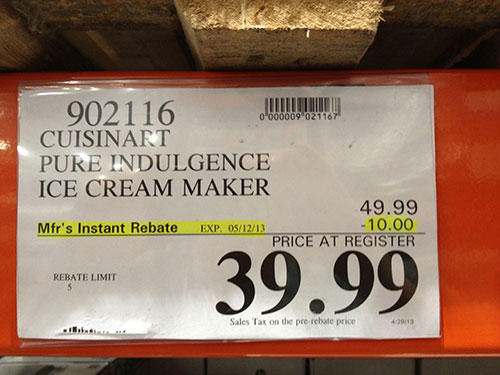 Using the Amazon iOS app, I scanned the bar code and came up with this: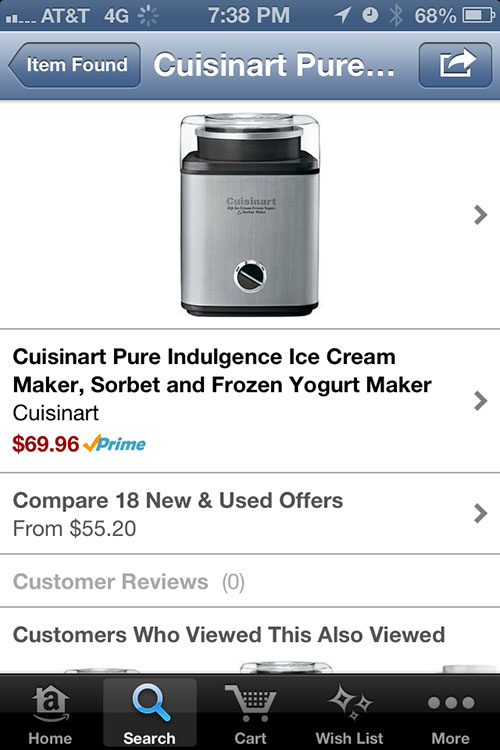 Costco beats Amazon by almost 30%!
Next item, which must be a Cinco de Mayo special: Casa Maria Natural Stone Mortar & Pestle.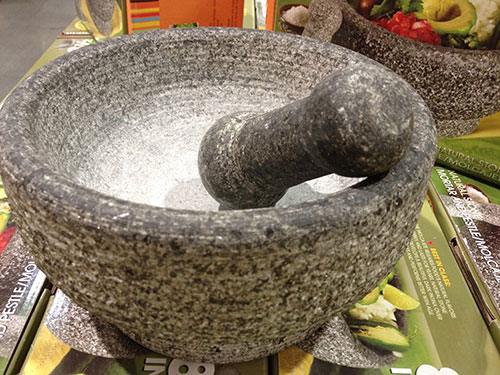 $14.99 from Costco.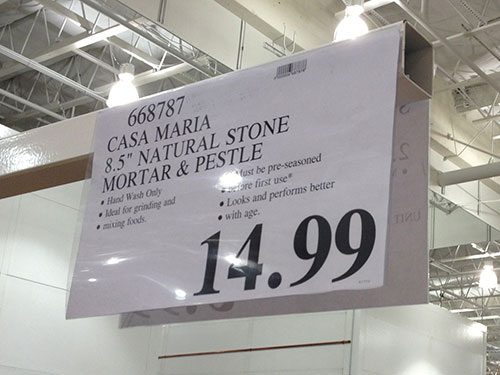 From Amazon, it was $45.87 + Free Shipping. This stone mortar and pestle is heavy. So, shipping must cost the retailer a small fortune. When I searched for the same item again today by scanning the bar code, Amazon returned a price of $32.89 + $12.99 Shipping (or $45.88).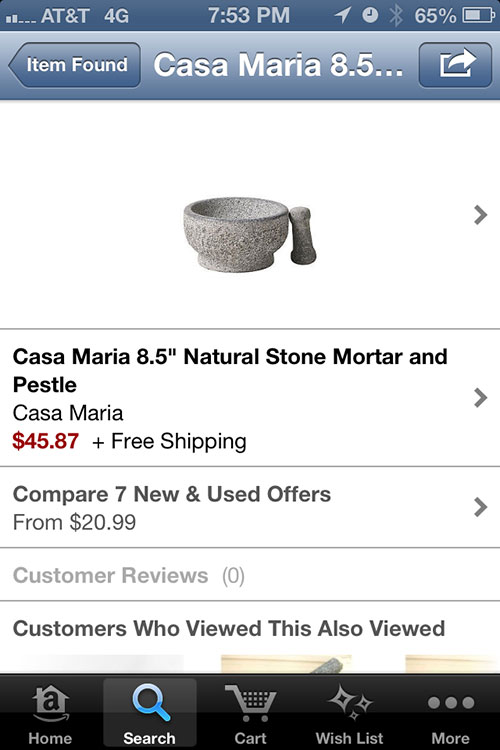 The lesson is don't buy into the myth that Amazon always offers the lowest prices. For large bulky or heavy objects, this is particularly true. What Amazon does offer is convenience. You don't have to drive around town to find a specific item that a bricks and mortar store may not have in stock.